Featured Insights

Why Total View Home Inspections?

Total View Home Inspections realizes that the purchase of a home is probably the largest and most exciting investment you will ever make. It is difficult to remove any emotional attachment you may have for a home due to it's location, style, setting, etc. A home inspection will help you learn as much as you can about the property you are considering buying in an effort to help you make a more informed decision as a buyer.
The decision to sell or purchase a home is an important decision, and how better to proceed than with accurate and reliable information about the property in question. Our philosophy at Total View Home Inspections is to inspect each home with the utmost care, to be thorough, and to explain our findings clearly to each client. Ken Etzler is a licensed home inspector.
Whether you need a pre-purchase, pre-list, or general home inspection, a Total View Home Inspections inspector is available to discuss how our services can meet your needs. Our impartial and experienced inspector can help you make an educated real estate investment. We will discuss with you the top 10 defects found in most homes Total View Home Inspections would like to provide you a Virtual Home Inspection Tour, created by the American Society of Home Inspectors.
FAA 107 Drone Certified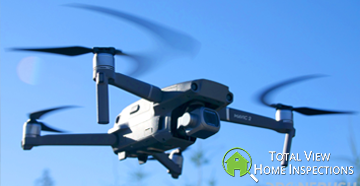 In order to fly your drone under the FAA's Small UAS Rule (Part 107), you must obtain a Remote Pilot Certificate from the FAA. It's important for all pilots, including Certified Remote Pilots, to stay current and keep their knowledge up to date. That's why Total View Home Inspection has certified to ensure drone operation safety and compliance.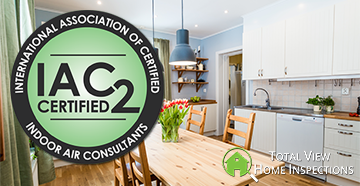 IAC2 is the non-profit, certifying body for home and building inspectors specializing in areas of indoor air quality. The certification covers; Mold, Radon, Biologicals, Carbon Monoxide, Formaldehyde, Pesticides, Asbestos and Bacteria. Total View Home Inspection treats air quality seriously when it comes to the health of household.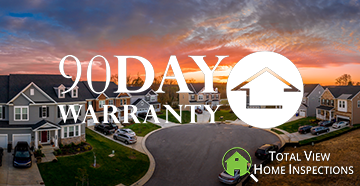 Total View Home Inspections provides a no cost Ninety (90) Day Residential Home Warranty. Features include a recall check on the home's HVAC and Appliances. In addition, the policy provides coverage up to Two Thousand ($2,000) for structural damage, and Five Hundred ($500) on mechanical damage.

Satisfaction Guaranteed!
All inspections from Total View Home Inspections evaluate all interior and exterior components and systems including the roof, basement, heating, cooling, ventilation, insulation, plumbing, structure, electrical, and the lot. Comprehensive and professional services, Home Inspections cover every part of the home from the roof to the foundation. Including;
Exterior Surfaces
Grounds
Structure
Windows
Doors
Interior Rooms
Kitchen
Bathrooms
Plumbing
Electrical
Attic
HVAC
Roof
Garage
Decks
Portfolio of Work
Search By Locations, Photos, Reviews and Services
Maryland Licensed Home Inspector
April 27, 2018