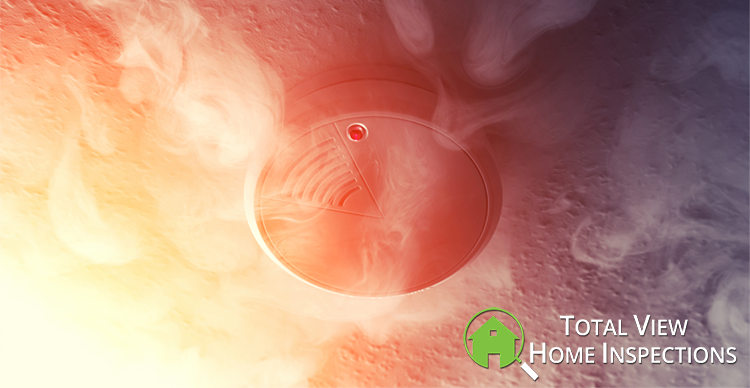 Maryland Smoke Alarm Law
Did you know that your home may be in violation of Maryland Fire Safety Laws? As of January 1, 2018, the state updated its laws regarding smoke alarms. And, for a good reason. According to the National Fire Protection Association (NFPA), on average, seven people die every day in U.S. home fires. Furthermore, 3 of every 5 home fire deaths occur in homes with no alarms. And, in fires in which the smoke alarms were present but did not operate, almost half (46%) of the smoke alarms had missing or disconnected batteries. Maryland is hoping to change and improve upon that with this new smoke alarm law.
The intention of the new law is transitioning homes away from smoke alarms powered by 9-volt batteries. Additionally, lawmakers hope to achieve increased reliable coverage, especially in older dwellings. The good news is that smoke alarm technology has progressed over the years. As part of a nation-wide trend, Maryland is working to ensure that homes have access to the most advanced fires protection and safety systems available.
The new law encourages the use of sealed smoke alarms featuring ten year/life-long batteries and a silence/hush button. These new alarms are ONLY meant for replacement in homes where battery operated alarms presently exist as permitted by building codes. However, if your home has hard-wired alarms, it is never appropriate or required to remove and replace those with battery-operated models.
Additionally, the new Maryland law requires all occupied residential dwellings comply with minimum standards for smoke alarm placement. These guidelines vary, depending upon the construction date of the building. Consequently, occupants must also replace all smoke alarms when they are ten years old from the manufacturing date.
Many counties are assisting their citizens with complying with to the law. Financial assistance is available to residents who may not be able to afford to replace their smoke alarms. And, for instance, the Anne Arundel Fire Safety Foundation is partnering with Fire Departments to help folks install the new devices. What's more, when available, State and Federal grants may be used to provide visual smoke alarms for the hearing impaired.
If you have any questions about smoke alarms or need assistance call (410) 222-8303 for help.
The NFPA reports that every day in the United States 1,500 homes catch on fire. Each year 4,500 people die, and 280,000 are injured in residential fires. The majority of fire deaths occur at night, while everyone is asleep. These statistics are why it is crucial to ensure your detectors comply with the new Maryland Smoke Alarm Law.
If you have questions regarding your current smoke detectors, need help installing new devices, or applying for assistance to receive free alarms, contact Total View Home Inspections. Our team of qualified inspectors and technicians will help you create and maintain the safest home possible for you and your family. Contact us today for an inspection or for more information.